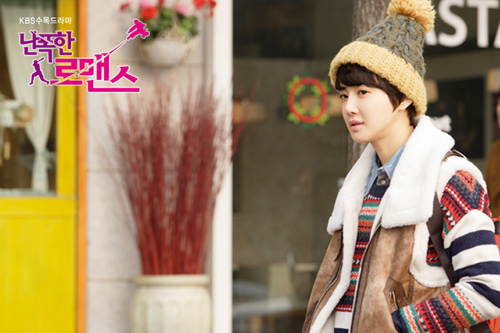 It's finally springtime for Kim Dong Ah (Im Joo Eun) and Kim Tae Han (Kang Dong Ho)!  Their courtship was so whirlwind-y that I couldn't even believe that it was over so quickly.  It was a good thing that there was this little bit of happiness since in this episode Yoo Eun Jae (Lee Si Young) continued with her mopey ways while Park Mu Yeol (Lee Dong Wook) finally started to figure out what he was missing when his fool wasn't around.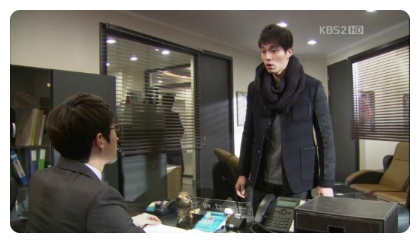 Mu Yeol was so upset when Eun Jae didn't show that yelled at Manager Kim for switching bodyguards, just to show how far he's come since his first noraebang meeting with her.  I wonder whether Manager Kim knows what is going on, or maybe he's too preoccupied with his own crazy romance.  But even if Mu Yeol's in denial about Eun Jae, he is surprisingly honest about his feelings for Kang Jong Hui (Jessica).  He admitted to Jin Dong Su (Oh Man Seok) that even when he's with Jong Hui he feels lonely – that's because she's not Eun Jae, fool.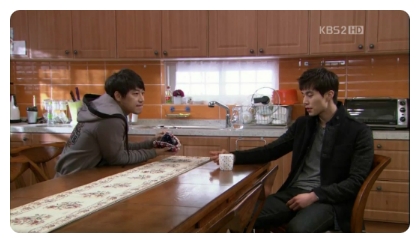 And he cleared up that little bit of scandal from the last episode – it looks like there were no fluffy white robes but only Jong Hui's fluffy white cat, Short, that night.  Eun Jae didn't have to freak out, really.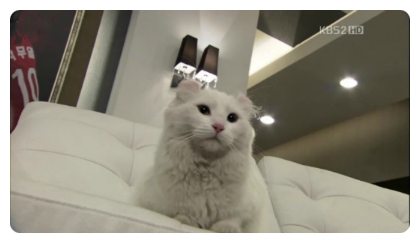 And now that Kevin Jang (Lee Han Wie) is his bodyguard, Mu Yeol has started to exhibit the classic K-Drama symptoms of love – hearing Eun Jae's voice when she's not there, forgetting she's not there and asking Kevin inappropriate questions.  Stuff like that.  I'm waiting for him to call Jong Hui "Eun Jae" just like in My Lovely Sam Soon.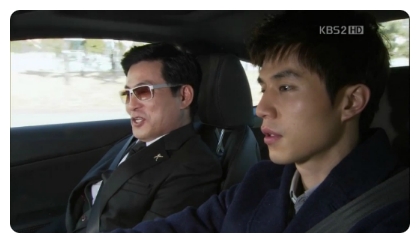 And I really liked Eun Jae's boss and the back story they gave them.  He was her judo coach since way back when which explains how they are a lot closer than just boss-employee.  He was there for her during her terrible defeat by a judo player who later went on to win Olympic Gold, and generally looks out for her.  I also think he suspects that Mu Yeol and Eun Jae like each other, and is doing his own kind of Kevin Jang's Hut matchmaking.  But he's so sly that I can't tell whether he's being sneaky or just oblivious.  Was he telling the truth when he answered Mu Yeol's question by saying that yes, guys did like Eun Jae at the co-ed school she went to?  Did he realize that when Mu Yeol took her out for beef it was inappropriate, or was he just excited to eat prime grade beef? He has a good bodyguard's poker face.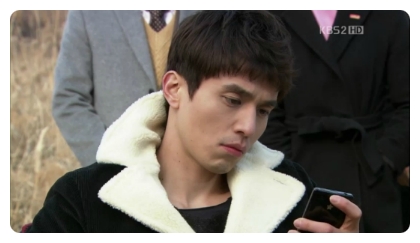 But Moo Yeol was still kind of confused about his feelings for Eun Jae and misguided about how to approach her.  He couldn't really answer the questions of why he had to go see her at all.  He even waited till she was off work and had no excuse not to see him.  It was kind of poignant – he saw her getting roughed up by a crazy husband (she was protecting the wife during a divorce case) and he charged at the man, threatening him with his incredible swearing powers (watch out or he'll swear at you!).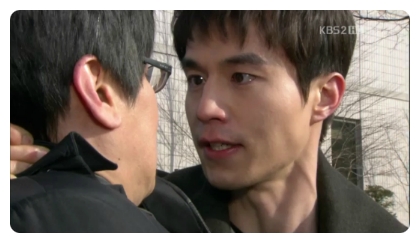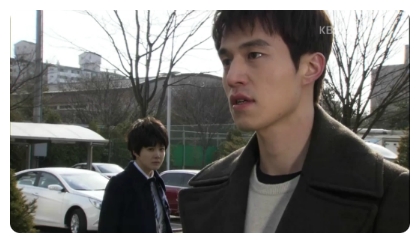 She was of course her sullen, tortured self, and said that he always called her fool, so what was the big deal.  He countered that "fool" was different and that he was the only one who could talk to her like that (classic K-Drama).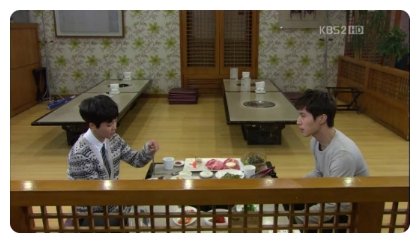 But he was so happy to see her that he decided to treat her to dinner – beef, her favorite.  Sadly, this just rubbed salt on her wound (but no salt on the prime Korean beef – you have to eat that stuff plain) since it reminded her that for Christmas he had bought Jong Hui perfume and even the ahjumma a scarf, while he had got her beef. He then pulled out the other classic, "Let me be your oppa" line (can that ever not be sleazy?) since he said that he liked her like a sister.  Naturally this really set her off and they got into a big fight about how they never wanted to see each other again.  What a wild romance they have.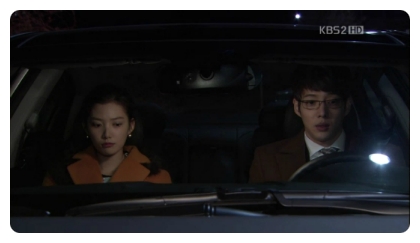 But not as wild or bizarre as Krazy Kims.  Manager Kim finally put a ring on it (sort of) so that no one else could get his precious Dong Ah whom he thinks of as a little dense.  It was both cute and insulting to see him worry about her when she showed up late for their after work rendezvous, and even cuter to see him panic when she told him that she and Seo Yuni (Hong Jong Hyun) had become quite close, and that she was planning on using her feminine Dong Ah wiles to seduce him (that would have been too painfully funny to watch).  This brought out the classic "You're not beautiful" response that every male K-Drama character uses at least once, but of course Dong Ah wasn't offended.  She's too Dong Ah for that.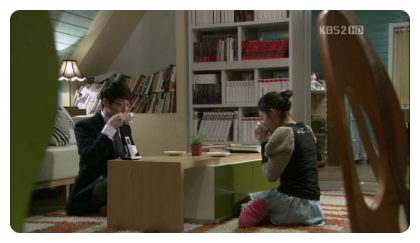 But Manager Kim is more forward and wily than I gave him credit for.  He used the tried and true ruse of asking for a cup of tea/coffee/even citron tea in order to get invited inside.  It was so funny how Dong Ah didn't even get what he was trying to do, but even funnier how she gave him a scorching look, which he misinterpreted, to see if the citron tea she had given him would make him sick because it had expired three months ago.  And then he cut to the chase: he told her that he had come in to come on to her (in what way had he come on to her?) and then he asked her if she wanted to date.  She thanked him, and thus Dong Ah's Spring began.
It is too cute to see him so flustered – and only Dong Ah can do that, even from a distance by telepathy.  I was a little confused by the normal things she wanted to do with him, though knowing her I doubt her pet name for him will be that ordinary.  I worry though – they've gotten together so soon that this must mean troubles ahead.  I bet it will be Manager Kim's fault.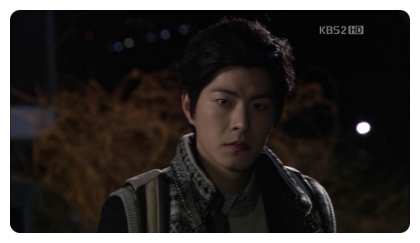 But it was sad to hear her origin story (she lost her parents young), though it explains a lot.  But that still didn't stop Yuni from being creepy and stalking her.  He must suspect something since he looked through her purse (much more effectively than she looked through his bag – that team sucks at undercover work), asked her why she was working there since it didn't seem like she needed the money, and then followed her home where he saw her with Manager Kim.  Ruh-roh.  They underestimated how smart he is, and how scary – he's so scary!  I'm guessing from what he let slip that his mother abandoned him, and that this mother is no other than the ahjumma, who is the Stalker.  Because there are really no other people left.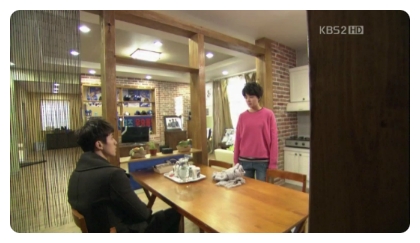 And the Stalker has upped things – she killed Short!  It was so freaky, but made less freaky by the way Jessica chose to play it.  That high-pitched screaming was different.  But oh no, because of this Mu Yeol ended the episode by asking Eun Jae to be Jong Hui's bodyguard.  So cruel.  It's not unexpected that this would be the last hoop the drama would put Eun Jae through, but it's such a bad hoop.  She was already really down this episode – even seeking out her mother at her flower shop (that was her earlier with the dad – poor Eun Jae's dad) who turned out to be kind of harsh.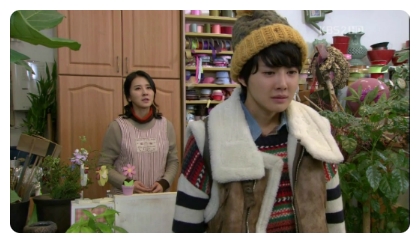 And you know she will say yes to protecting Jong Hui.  Poor Eun Jae.  At least you're being played by a good actress.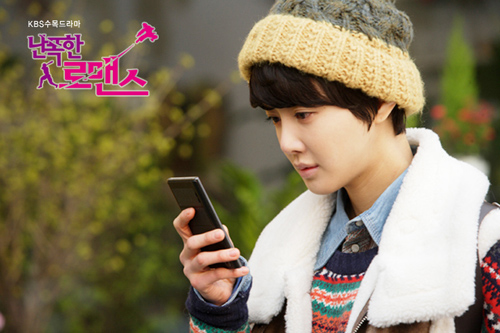 Previous Episodes: